Cromwellian Britain - Islington, London
Islington is just under six square miles and is one of the smallest of the thirteen inner London boroughs. It is situated on the north side of the Thames, surrounded by Stoke Newington, Camden, Hackney, Haringey and the City.
In the Anglo-Saxon charter of AD 1000 it is referred to as 'Gislandune' and later in the Domesday Book as 'Isendone' and 'Iseldone', which probably means the lower town or fort. It was made up of four manors – Barnsbury, Canonbury, Prebend and Highbury. There is evidence that prehistoric man had settlements in the area, and the Romans had a summer camp in Highbury. For a time it was believed that the main Roman road from London to the north (Ermine Street) was situated along Highbury Grove, Highbury Park and part of Blackstock Road. This, however, has been disproved through archaeological research and there is a strong belief that Kingsland Road, Stoke Newington Road and Stamford Hill in the borough of Hackney are the site.
Several of the major roads running through Islington were important routes out of London originating as early as the twelfth and thirteenth centuries. By the seventeenth century all the roads were in a state of disrepair and, as they were a vital link for the City, the Company of Clothworkers gave money annually for their repair; gradually a series of turnpikes were set up. In 1756 the New Road was built, later to become Marylebone, Euston and Pentonville Roads. It was a forty feet wide road, the earliest by-pass linking Paddington Green and Islington (north-west London) to the City.
Islington has been a popular site for country houses because of its close location to the City of London; Sir Walter Raleigh, the Earl of Leicester and the Earl of Essex(pike and Shot)
all had residences here. During the seventeenth century Clerkenwell Green was a popular location for the nobles and affluent. Izaak Walton lived just off the Green and it was here that he wrote his famous book The Compleat Angler published in 1653. Nearby in Charterhouse Square lived Catherine Parr, Richard Baxter and William Davenant; references to Islington and Finsbury can be found in Davenant's poetry
In 1271 the prior of the convent of Knights Hospitallers of St. John of Jerusalem, at Clerkenwell, purchased an old manor house here, as a summer residence, and it was afterwards rebuilt higher to the eastward, changing its name from Tolentone to Highbury In the reign of Richard II., when Wat Tyler and his bold Kentish men poured down on London, a detachment under Jack Straw,
Hinton Hunt
Wat's lieutenant, who had previously plundered and burnt the Clerkenwell convent, pulled down the house at Highbury. The ruins afterwards became known as "Jack Straw's Castle." It is thought by antiquaries that the prior's moated house had been the prætorium of the summer camp of the Roman garrison of London.
.abov
e raleigh by langley
It was the dairy district for supplying the City and it was also the route for over 300,000 animals passing through the Islington turnpike on their way to Smithfield for sale and slaughter. The inns were popular with the drovers and stagecoaches; there are still many inns and pubs in Upper Street and Essex Road today. It was an area where Dick Turpin(lone Star)
used to ply his trade and then use the back lanes of Holloway and Islington as a means of escape. In Upper Holloway the well-known coaching inn The Crown marks the site of an old house where Oliver Cromwell supposedly stayed.
A well-known public-house the "Mother Redcap," at Upper Holloway, is celebrated by Drunken Barnaby in his noted doggerel. The "Half Moon," a house especially celebrated, was once famous for its cheesecakes, which were sold in London by a man on horseback, who shouted "Holloway cheesecakes!"
"Skip it and trip it nimbly,
Tickle it, tickle it lustily,
Strike up the tabor for the wenches favour,
Tickle it, tickle it, lustily.

"Let us be seene on Hygate Greene
To dance for the honour of Holloway.
Since we are come hither, let's spare for no leather,
To dance for the honour of Holloway."
Copenhagen Fields were, it is said, the site of a public-house opened by a Dane, about the time when the King of Denmark paid his visit to his brother-in-law, James I. In Camden's map, 1695, it is called "Coopen Hagen," for the Danes who were then frequenting it had kept up the Danish pronunciation. Eventually, after the Restoration, it became a great tea-house, and a resort for players at skittles and Dutch pins.Hornsey Road, which in Camden's time was a "sloughy lane" to Whetstone, by way
of Crouch End, seventy years ago had only three houses, and no side paths, and was impassable for carriages. It was formerly called Devil's, or Du Val's, Lane, and further back still Tollington Lane.
There formerly stood on the east side of this road, near the junction with the Seven Sisters' Road, an old wooden m
oated house, called "The Devil's House," but really the site of
old
old Tollington House
. Tradition fixed this lonely place as the retreat of Duval, the famous French highwayman in the reign of Charles II. After he was hung in 1669, he lay in state at a low tavern in St. Giles's, and was buried in the middle aisle of St. Paul's, Covent Garden, by torchlight. The tradition is evidently erroneous, as the Devil's House in Devil's Lane is mentioned in a survey of Highbury taken in 1611 (James I.) Duval may, however, have affected the neighbourhood, as near a great northern road. The moat used to be crossed by a bridge, and the house in 1767 was a public-house, where Londoners went to fish, and enjoy hot loaves, and milk fresh from the cow. In 1737, after Turpin had shot one of his pursuers near a cave which he haunted in Epping Forest, he seems to have taken to stopping coaches and chaises at Holloway, and in the back lanes round Islington. A gentleman telling him audaciously he had reigned long, Dick replied gaily, "'Tis, no matter for that, I'm not afraid of being taken by you; so don't stand hesitating, but stump up the cole." Nevertheless, the gallows came at last to Dick.
At the beginning of the 1900's there were no fewer than ten youth gangs in the south of Islington borough with names such as the Barnsbury Boys, Bemerton Street Boys, Canonbury Boys, Islington Mob and the Silver Hatchets. Fifty years worth of youth gang history in London between 1860 and 1910 is charted in Brian McDonalds 'Gangs of London' (see here). The Silver Hatchets had occupied the area near to Highbury Corner until one part splintered to form the Canonbury Boys after an internal split within the gangs.
On June 10 1908 the gangs, both between fifteen and thirty strong, battled with one another along Essex Road and during the fight the Silver Hatchets accidentally shot one of their own members. The leader of the Hatchets was George Price, 17, he was later sentenced to 12 months hard labour for the shooting. The leaderless Hatchets then merged with the Hoxton Boys.
Fast forward one hundred years and the most recent youth gangs of Islington are present in many of the same areas with some of their relationships, in terms of allies and rivalries, no different to those of times past.
Prior to the current wave of youth gang violence Islington had a much documented presence of organised criminality, although again it in itself had also been preceded in historical times by once infamous crime firms from around the turn of the 19th Century. The 'Italian Mob' from Saffron Hill (also known as the Sabini Gang) dominated the world of racecourse gangs and protection rackets from its base in London's then Little Italy. A film called Sabini based on the life of the 1930's Godfather of London began production in 2011.
An infamous gangland boss who has been widely written about from the post war period has been Terry Adams. Adams grew up in the London Borough of Islington around the tough estates of Barnsbury. The Adams were from Clerkenwell close to the City of London. In 1996 they were reported to have sold up to six nightclubs in their possession after receiving much unwanted attention from Scotland Yard and MI5. The Adams family, also known as the A-Team, were at the centre of a number of gangland hits and became embroiled in violent rivalry with another local crime firm, the Reilly's. One member of the A-Team, Wayne Hurran, shot and killed Gary Hitchings in 1986 and David Foley in 1994, both in Islington. Francis Davidson Fraser, better known as Mad Frankie Fraser, was shot outside Turnmills nightclub in 1991, alleged to have been perpetrated by an Adams associate. Gangland boss Terry Adams was brought down in 2007, in a method reminiscent of Chicago's Al Capone he pleaded guilty to conspiracy to launder his income from crime and was ordered to pay back the £4.7million in legal aid he was awarded to defend himself.
Solly Nahome An adams gang member R.I.P.
The Clerkenwell crime syndicate, most often known as the Adams Family or the A-team by the British press, is alleged to be one of the most powerful criminal organisations in the United Kingdom if not in fact the strongest. By the nature of their position reliable information about them that has not been distorted or exaggerated is hard to come by. But media reports have repeatedly linked them to around 25 murders and credited them with wealth of up to £200 million. Before two of the brothers were convicted in 1998 and 2007 respectively the failure of the police to secure convictions against them had led to a belief, amongst some, that they had utterly undermined the justice system so as to become untouchables. Police, Crown Prosecution Service staff and jurors were said to have been bribed and intimidated leading to not-guilty verdicts against members of the gang that were said to quite simply beggar belief.
Their position is now under threat: the gang's apparent leader, Terry Adams, has been serving a prison sentence since February 2007, and two of his brothers are under surveillance by the Serious Organised Crime Agency and police in Spain, making other criminals reluctant to do business with them. It has been said that Terry Adams faces severe financial difficulties having been ordered, in May 2007, to repay £4.7 million in legal aid and pay £800,000 of prosecution costs.Another Brother was set up in Surrey under a false name.
The syndicate was formed in the 1980s by Terry Adams, with his brothers Tommy and Patrick Adams acting as financier and enforcer respectively. They come from a large Irish Catholic family. It expanded to include other members of the extended Adams clan and their close childhood friends. The gang's power base is the Clerkenwell neighbourhood in Islington. Terry Adams, until his admission of money laundering in February, 2007, lived in the Barnsbury area of Islington.
The gang is said to be heavily involved in drug trafficking and extortion as well as the hijacking of gold bullion shipments and security fraud. They have been linked to 25 gangland murders, using Afro-Caribbean muscle as additional manpower to murder informants and rival criminals (as would Sicilian mafiosi hired out by Charles Sabini and the Messina Brothers only decades before). As well as developing alleged connections to Metropolitan Police officials, they were also stated to have had a British Conservative MP in their pocket at one point.
The shooting of the then 68 year old "Mad" Frankie Fraser, a former enforcer for The Richardson Gang, in July 1991 was said to have been ordered by the Adams family — though Fraser said he had been targeted by rogue police. The family is believed to have connections with various criminal organisations, specifically with South American drug cartels. Before the conviction of Terry Adams in 2007 the British media referred to the gang sparingly, considering their alleged influence, and normally described them as the A-team or the notorious Adams family from Islington.
Terry has been described as having a refined and cultured manner and as a collector of antiques, wine, and cars (including custom-built but most of this is just talk as many have said that they can't even spell simple words.Cadillacs and Bentleys) have been bought but that doesnt mean as level of culture just buying cars.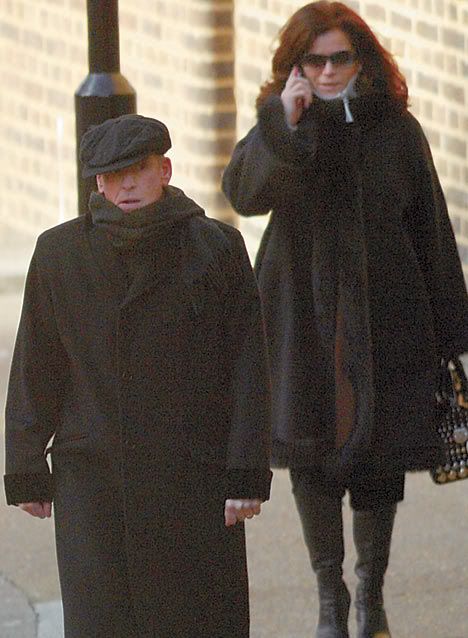 Sean "Tommy" Adams gained high profile public attention again during a trial in 2004, when he was described as having attended a meeting in 2002 at the request of the former football international Kenny Dalglish. Dalglish was a major shareholder in Wilmslow based sports agency Pro Active, a leading sports management firm headed up by local Wilmslow businessman 42 year old Paul Stretford. Dalglish was reported to have hired Adams during a protracted deal to secure Pro Active's exclusive management rights to Manchester United and England football striker Wayne Rooney in circumstances where another company claimed to represent Rooney .
One of the oldest surviving buildings in Islington is Canonbury Tower, built sometime between 1509 and 1532. In 1253 Ralph de Berners granted the lands and rents to the Canons of St Bartholomew's Priory; it was excellent dairy land and not far from their priory. But it was not until William Bolton, Henry VIII's Master of Works for the chapel in Westminster Abbey, became the Prior that the land was built on. He decided to build himself a mansion with a tower to take advantage of the view. Two properties nearby at no. 6 Canonbury Place and no. 4 Alwyne Villas still display Bolton's Rebus of a bolt (arrow) passing through a tun (barrel). The work was completed in the same year as Bolton's death, 1532.
The New River is something of a misnomer since it is neither a river nor new. It is an aqueduct built under the direction of Sir Hugh Myddleton between 1607 and 1612 to bring fresh drinking water from Chadwell and Amwell Springs near Ware about 40 miles down the Lee Valley to London
. In the middle distance is a footbridge carrying a public footpath over the aqueduct, while Bury Green is visible on the horizon.
In 1535 Thomas Cromwell took up residence at Canonbury Tower and from this location organised the dissolution of the monasteries and their transfer into royal ownership. In 1539 on the completion of the dissolution, Henry VIII gave the Canonbury Manor to Cromwell, presumably as a thank you for the £900,000 a year Henry had made out of the transfers. Sadly Cromwell was only to live there another year, for he was executed on trumped up charges of treason in 1540. Henry then used money from the Manor to pay Anne of Cleves's divorce settlement.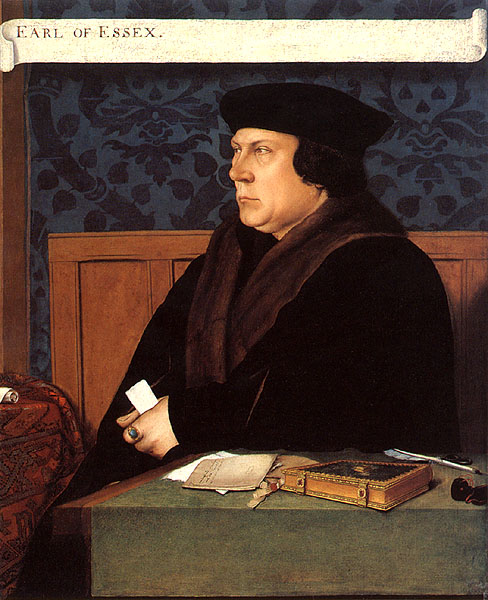 In 1547 it was given to John Dudley, Earl of Warwick, by Edward VI. Dudley later became Earl of Northumberland and, after successfully overthrowing Somerset, he virtually ruled due to Edward's ill health. He persuaded the king to name his cousin, Lady Jane Grey, as his successor; the fact that she had been married off to Dudley's fourth son was important to Dudley's plans. He was executed in 1553 and the following year his son and daughter-in-law joined himNearby
Highbury Barn (built on the site of the barn of the prior's old mansion) was originally a small ale and cake house. It was the old rendezvous of the Highbury Society as far back as the year 1740. This society was established to commemorate the dropping of a Schism Act, cruelly severe on Protestant Dissenters, and which was to have received the Royal sanction the day Queen Anne died.
At a little distance northward of Highbury Barn was another dairy-farm called Cream Hall, where Londoners came, hot and dusty, on shiny summer afternoons, to drink new milk and to eat custards, smoking sillabubs, or cakes dipped in frothing cream. Gradually Highbury farm grew into a tavern and tea-gardens, and the barn was added to the premises, and fitted up as the principal room of the tavern, and there the court baron for the manor was held. Mr. Willoughby, an enterprising proprietor who died in 1785, increased the business, and his successors added a bowlinggreen, a trap ball-ground, and more gardens. A hop-garden and a brewery were also started, and charity and club dinners became frequent here. The barn could accommodate nearly 2,000 persons at once, and 800 people have been seen dining together, with seventy geese roasting for them at one fire. In 1808, the Ancient Freemasons sat down, 500 in number, to dinner; and in 1841, 3,000 licensed victuallers. There is now a theatre and a dancing-room, and all the features of a modern Ranelagh. The Sluice House
Eel Pie House,
and Hornsey-wood House were old haunts of anglers and holiday-makers in this neighbourhood.
In 1594 it became the property of Sir John Spencer, Lord Ma
yor of London, and later passed to his son-in-law, the Earl of Northampton. The Northamptons leased the property out for various uses including rented accommodation; Sir Francis Bacon, Arthur Onslow (Speaker of House of Commons), Oliver Goldsmith and Washington Irving have all lived there. In 1952 it became the residence of the Tavistock Repertory Company and is now known as the Tower Theatre.
Sir Hugh Myddleton,
a Welsh goldsmith and philanthropist, was responsible for bringing London its first clean water supplies. The four thousand members of the Company of Water-Tankard Bearers protested against the scheme, fearing it would put them out of business. Nevertheless, the scheme went ahead in 1609. Myddelton together with twenty-eight merchant adventurers built a canal from the Hertfordshire rivers of Chadwell and Amwell, forty miles to the New River Head reservoir at Amwell Street in Clerkenwell.
The project bankrupted Myddelton and as the canal passed through the grounds of Theobalds Palace, James I helped him by paying for half and in return received half of the profits. It was completed in 1613. The second phase of the scheme was to distribute the water from the Islington reservoir to the households in the City. Hollowed out elm trunks were used with a life expectancy of between four and seven years; therefore the project needed high maintenance. There was no water pressure and the supply was inconsistent so only ground floor premises were supplied at a quarterly rental of 5s or 6s 8d. There was a concern about the freshness of the water; customers and profits were slow to materialise. In 1631 Charles I sold his shares in despair. Eventually after improvements, such as a windmill to pump water from the reservoir and replacing the elm trunks with iron, it proved to be a success.
The New River Company later became part of the Metropolitan Water Board and it was not until 1990 that the New River stopped supplying North London and was replaced by deep mains. The river flowed down the centre of the present day Petherton Road; in 1946 the supply was terminated at Stoke Newington and Petherton Road was filled in and in more recent years grassed over. Part of the New River can still be seen off Canonbury Road and it is now an ornamental walk.
Islington has been famous for its springs and spas. Thomas Sadler's well was advertised by building a 'Musick house' in 1683. After a series of theatres and music halls were created on the site, eventually Lilian Baylis raised funds and commissioned a theatre in 1931 which became famous for creating the Royal Ballet and the Royal Opera Company.below watchmans hut
The Charterhouse Monastery used the spring at Clerkenwell and later in 1641 it was enclosed with an arched structure of flint and brick known as White Conduit. It was much later, in 1730, that a pleasure gardens and tearooms opened called the White Conduit; this resort was patronised by the genteel together with their servants into the 1820s. It provided entertainment such as balloon flights, fireworks, singing and dancing. It had a cricket ground where Thomas Lord, of Lord's cricket ground fame, was groundsman. This was why during the seventeenth and eighteenth centuries Islington was considered an invigorating pleasure resort.
During the civil war in 1643 the Common Council passed an act for the defence of the City; this was to take the form of a line of redoubts and fortifications. In reality the fortifications were simply small redoubts and bastions at certain fixed points. At Islington's windmill a battery and breastwork and at the Pound a small redoubt were positioned.
During the Great Plague and fire Islington again played its part as a safe haven for those in peril. John Evelyn writes in his diary on 7 September 1666 about visiting the City and seeing the damage caused by the fire. He goes on to say:
'I then went towards Islington and Highgate, where one might have seen 200,000 people of all ranks and degrees dispersed, and lying along by their heaps of what they could save from the fire, deploring their loss; and, though ready to perish for hunger and destitution, yet not asking one penny for relief, which to me appeared a stranger sight than any I had yet beheld...'
The extent of the damage and the plight of the people obviously moved him and on 13 September 1666 he presented Charles II with a survey of the ruins and a scheme for the re-building of the City.
Islington has become an important location over the centuries for writers, religious and political dissenters and refugees. Thomas Paine lodged at the Angel Inn and wrote Rights of Man while living in Clerkenwell. Mazzini, Garibaldi, Lenin, Trotsky, and Stalin all lived and worked in the area.
Bunhill Fields were first used as the dissenters burial ground in 1665 and by the time it closed in 1852 it had received over 12,000 bodies. Several famous people are buried there – Daniel Defoe, William Blake, John Bunyan, Susannah Wesley mother of Samuel, John and Charles Wesley, as well as some of Oliver Cromwell's descendants.
Bunhill Row, which was originally Artillery Walk, was where John Milton finished Paradise Regained; he lived there from 1663 until his death in 1674 and is buried in St Giles Cripplegate beside his father.
In May 1654 Peter Vowell
, a schoolmaster from Islington, was arrested for his part in Henshaw and Gerard's scheme to assassinate Oliver Cromwell. Vowell was supposedly to provide arms and help seize the troopers' horses while they grazed in Islington fields. Luckily the Council received intelligence of the plot and arrests were made. After questioning and in-depth inquiries, three of those arrested were selected for trial. On 30 June they were found guilty of treason and on 10 July Gerard was beheaded at the Tower and Vowell hanged at Charing Cross. Fox was transported to Barbados the following year as he confessed. The investigation of the plot led to the Catholics being blamed and hostility towards France. An angry Cromwell ordered Baas to leave the country for his alleged part in stirring up trouble to incite a rebellion and assassination.
Newington Green has had quite a chequered history. During the fifteenth century there were prosperous Londoners owning copyhold property (land tenure where the owner had a copy of the record entered in the manorial role). In the sixteenth century Henry Percy, Earl of Northumberland (Ann Boleyn's boyfriend before she married Henry VIII) had a house on the north side of the Green (which is now part of Stoke Newington). This was Brook House but known as the Bishop's Palace up until the eighteenth century when it was tenements for the poor. This property together with a house on the south side were used by Henry VIII as a resort for hunting wild boars, stags and wild bulls which were plentiful in the surrounding forest. Today there are several streets near here with names such as King Henry's Walk, Boleyn Road (formally Ann Boleyn's Walk) and Queen Elizabeth's Walk.
Sir Henry Mildmay served as MP for Maldon in Essex during the Short and Long Parliaments and was Master of the Jewel House for Charles I. His grandfather, Sir Walter Mildmay, had been Chancellor of the Exchequer for Elizabeth I and founder of Emmanuel College, Cambridge, where Henry had been educated. Henry married Ann Haliday, daughter and heiress of Alderman William Haliday, who had a house and forty-four acres of land on the south side of Newington Green. Mildmay served as a member of the Council of State from 1649 until 1652 and was Revenue Commissioner from 1645 until 1652. In 1648 he took part in the trial of Captain Burley, and in 1649 he was one of the judges at the trial of Charles I, but he declined to sign the death warrant. He was one of the Councillors responsible for the inventory and appraisal of the personal effects of the King, Queen and the Prince of Wales. His brother, Anthony Mildmay, Gentleman Usher and Carver to the king, conveyed the body of Charles I to Windsor and was responsible for Henry, Duke of Gloucester and Princess Elizabeth at Carisbrooke while they awaited their departure abroad. In 1661, on the anniversary of Charles I's execution,
Sir Henry Mildmay
together with Munson and Wallop were transported to Tyburn on sledges as a humiliation. As they had been spared under the Act of Indemnity, they were then taken back to the Tower and confined there; Mildmay died in 1664. There are now several thoroughfares on the Haliday's property named after Mildmay.
Newington Green became the home of non-conformists during the seventeenth century and the centre for non-conformist education. One of these academies, Charles Morton's, educated Daniel Defoe and Samuel Wesley. Samuel Wesley was the father of Samuel, John and Charles Wesley and son-in-law of Dr Samuel Annesley, vicar of St Giles Cripplegate. He had been appointed to the living by Lord Protector Richard Cromwell, but had to leave the living in 1662 because of the Act of Uniformity.
On 11 April 1691 Mary Cromwell, great grand-daughter of Oliver Cromwell, was born at Newington Green; she died unmarried in 1731 and is buried in Bunhill Fields.
In 1708 the Unitarian chapel was built on the north side of the Green and was later enlarged in 1860. It had some very prominent members and ministers, including Minister Godwin, philosopher and political economist, whose wife, Mary Wollstonecraft, was a feminist writer who ran a girls school there. Their daughter was Mary Wollstonecraft Shelley, the writer of Frankenstein. In 1839 Thomas Cromwell became Minister and served until 1864; he was a descendant of Oliver Cromwell. Before becoming a Minister he had worked in the literary department at Longmans the publishers. He was a writer and among his works are 'Walks Through Islington' (1835), a play which was produced twice at Drury Lane, and Oliver Cromwell and his Times, which ran to eight volumes (1821, 2nd edition 1822).
The oldest terrace in London is situated at numbers 52-55 Newington Green.
It dates from 1658; this date is cut into the brickwork of number 54.
It is amazing that it has survived considering the amount of V2 devastation in the area during World War II. At some point in their history, these terraced properties were converted to shops and in recent years English Heritage has advised on the work to transform numbers 53-55 back as houses. The leases were sold and they now are private residences again. Sadly number 52 is in a very poor state and trading as a shoe repair
Hero or anti hero?
The first public statue to show Cromwell, which has a long and curious history, depicts him
trampled beneath the horse of King Charles II, as a defeated anti-hero. It was erected in 1672, whilst Cromwell's own head was still on view less than two miles away.