In the mid to late 1880s David A. Adams arrived from Coleman County, Texas, soon to be followed by other family members. The family became the namesake of Texas Canyon, as there were "a bunch of damned Texans up there." Descendants still live and raise cattle on the old family ranch.
Cochise Stronghold Memorial Park lies near Mt. Glen on the eastern slope of the range and the historic town of Tombstone can be found at the southwestern portion of the range. There are also several ghost towns in the Dragoon Mountains including Gleeson (BELOW)and Courtland.
During the Earp Vendetta Ride in 1882, Wyatt Earp and his posse captured, tortured and executed a native named "Indian Charlie" Cruz in these mountains for his involvement in the death of Morgan Earp.
The Earp Vendetta Ride from March 20 to April 15, 1882 was a manhunt for outlaw Cowboys led by newly appointed Deputy U.S. Marshal Wyatt Earp. He was searching for men who he held responsible for maiming his brother Tombstone Marshal and Deputy U.S. Marshall Virgil and assassinating assistant U.S. Marshal Morgan Earp.
The Earps had been attacked in retaliation for the Gunfight at the O.K. Corral on October 26, 1881, during which the Earps and Doc Holliday killed three Cowboys.
Wyatt formed a federal posse that searched southeast Cochise County, Arizona Territory for suspects in both Virgil and Morgan's attacks who went free due to legal technicalities or on the strength of alibis provided by Cowboy confederates. Wyatt Earp felt he could not rely on civil justice and decided to take matters into his own hands. He concluded that only way to deal his brother's attackers was to take the law into his own hands and kill them.
Wyatt, his brother Warren, and several other deputies guarded Virgil and Allie to the train in Tucson, where Wyatt spotted Frank Stilwell(above) lying in wait. Wyatt chased him down and killed him. The Tucson Justice of the Peace issued warrants for the five men's arrest suspected in shooting Stilwell. Cochise County Sheriff Johnny Behan attempted to detain the Earps in Tombstone, but they brushed him aside and rode out of town to find the other Cowboys they implicated in the attacks.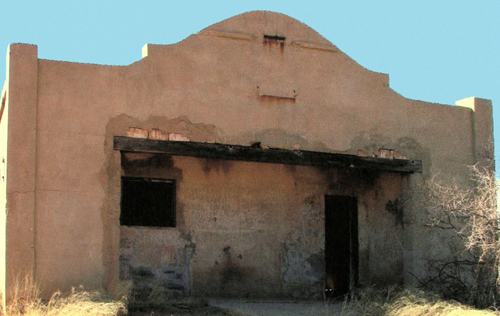 Cochise County Sheriff's posse consisting of Sheriff Johnny Behan and deputies Phineas Clanton, Johnny Ringo,
and about twenty other Arizona ranchers and outlaws. Johnny Behan deliberately failed to include Pima County Sheriff Bob Paul who had jurisdiction over the Tucson killing of Frank Stilwell for which the sheriff's posse sought Wyatt Earp and his fellow riders. The Behan posse never engaged the much smaller Earp posse. but Johnny Ringo so lov ed by Hollywood was never at the ok coral.
Ringo was born in Greensfork, Indiana,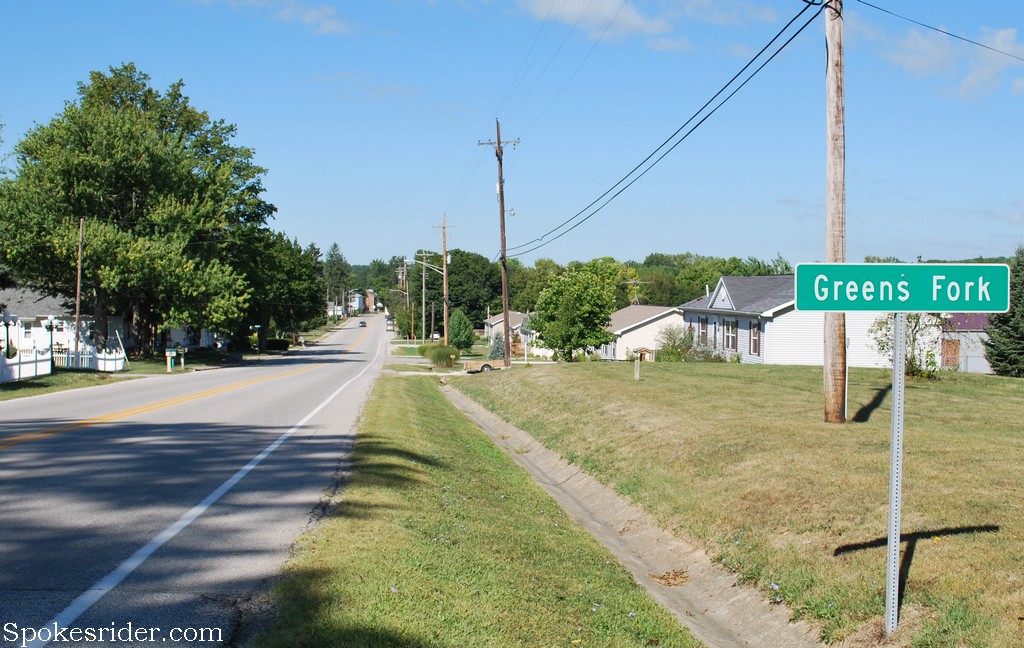 of distant Dutch ancestry.His family moved to Liberty, Missouri in 1856.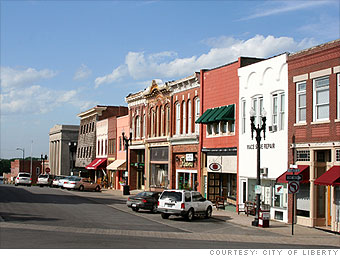 He was a contemporary of
Frank
and
Jesse James
, who lived nearby in
Kearney, Missouri
, and became a cousin of the Younger brothers through marriage when his aunt, Augusta Peters Inskip, married Coleman P. Younger, uncle of the outlaws.(below pete spence, clanton gang)
His story told on films is basically about Tombstone.Tombstone was a town of total vice in
every sense, a harbinger of times to come, a woman could be had for a few cents less than a shot of whisky.
In 1858 the family moved to Gallatin, Missouri where they rented property from the father of John W. Sheets (who was to be the first "official" victim of the James-Younger gang when they robbed the Daviess County Savings & Loan Association in 1869).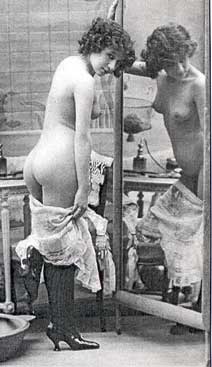 On July 30, 1864, while the Ringo family was traveling through Wyoming on their way to California, his father Martin Ringo stepped out of his wagon holding a shotgun which accidentally discharged. The buckshot round entered the right side of his face, exiting the top of his head. The 14 year-old John Ringo and the rest of his family buried him on a hillside
alongside the trail.

By the mid-1870s, Ringo had migrated from

San Jose, California
to
Mason County, Texas
.
Here he befriended an ex-
Texas Ranger
named Scott Cooley,
who was the adopted son of a local rancher named Tim Williamson.Below Ringo
Trouble started when two American rustlers, Elijah and Pete Backus, were dragged from the Mason jail and lynched by a predominantly German mob. Full-blown war began on May 13, 1875, when Tim Williamson was arrested by a hostile posse and murdered by a German farmer named Peter Bader. Cooley and his friends, including Johnny Ringo, conducted a terror campaign against their rivals. Officially called the "Mason County War", locally it was called the "Hoodoo War". Cooley retaliated by killing the local German deputy sheriff, John Worley, shooting him, scalping him, and tossing his body down a well on August 10, 1875.
Cooley already had a dangerous reputation, and was respected as a Texas Ranger, and would kill several others during the "war". After Cooley supporter Moses Baird
was killed, Ringo committed his first murder on September 25, 1875 when he and a friend named Bill Williams rode up in front of the house of James Cheyney, the man who led Baird into the ambush. As Cheyney came out, unarmed, invited them in and began washing his face on the porch, both Ringo and Williams shot and killed him. The two then rode to the house of Dave Doole, and called him outside, but when he came out with a gun, they fled back into town.
Some time later, Scott Cooley and Johnny Ringo mistook Charley Bader for his brother Pete and killed him. After that both men were jailed in Burnet, Texas by Sheriff A. J. Strickland. Both Ringo and Cooley were broken out of jail by their friends shortly thereafter, and parted company to evade the law. below Pete spence house still standing
By November 1876, the Mason County War had petered out after costing a dozen or so lives, Scott Cooley was believed dead, and Johnny Ringo and his pal George Gladden were locked up once again. One of Ringo's cellmates was the notorious killer John Wesley Hardin. While Gladden was sentenced to 99 years, Ringo appears to have been acquitted. Two years later, Ringo was noted as being a constable in Loyal Valley, Texas
. Soon after this, he appeared in Arizona for the first time.Louis L'Amour wrote that he had found nothing in Old West history to commend John Ringo as a particularly noteworthy "badman".
According to L'Amour, Ringo was a surly, bad-tempered man who was worse when he was drinking, and that his main claim to fame was shooting the unarmed Louis Hancock in an
Arizona territory saloon in 1879 for ordering beer after Ringo told him to order whiskey. L'Amour wrote that he did not understand how Ringo earned such a strong reputation as a "bad man" in legend. Other authors have concluded that perhaps Ringo's memorable name, coupled with his confrontations with the canonically "good" Earp brothers contributed to his latter-day reputation.
Ringo first turned up in Cochise County, Arizona Territory in 1879 along with Joseph Graves Olney (alias "Joe Hill"), a friend from the Mason County War. In December 1879, a drunk Ringo shot unarmed Louis Hancock in a Safford, Arizona
saloon when Hancock refused a complimentary drink of whiskey, stating he preferred beer.
Hancock survived his wound. He did not take part in the shoot out at the O.K Corral shoot out. He was occasionally erroneously referred to as "Ringgold" by the newspapers of the day.
One of Ringo's closest friends, "Curly Bill" Brocius, was killed by Wyatt Earp in a gunfight.
Earp told his biographer Lake that he got Cruz to confess to being the lookout, and that he identified Johnny Ringo, Frank Stilwell, Hank Swilling, and Curly Bill as Morgan's killers.
The federal posse had an arrest warrant for
"Curly Bill" Brocius
and also sought other men. They killed four men, beginning with the shooting of
Frank Stilwell
and ending with the killing of Curly Bill. The ride ended April 15 when the Earps and their associates rode out of the
Arizona Territory
and headed for
New Mexico Territory
.
On July 14, 1882, Johnny Ringo was found dead in the crotch of a large tree in West Turkey Creek Valley, nearChiricahua Peak, with a bullet hole in his right temple and an exit wound at the back of his head.
A single shot had been heard by a neighbor late in the evening the day before on July 13. The property owner found Ringo sitting on the low-leaning trunk and fork of a large tree by the river (a fallen trunk next to which Ringo is now buried). Ringo's revolver had one round expended and was found hanging by one finger in his hand. His feet were wrapped in pieces of his undershirt. His horse was found two weeks later, Ringo's boots tied to the saddle of his horse, a common method to keep scorpions out of boots. After an inquest, the coroner found that death had been caused by a single shot through the head, and Ringo's death was officially ruled a suicide.
Johnny Ringo is buried close to where his body was found in West Turkey Creek Canyon (

31°51′49″N

109°20′16″W

) at the base of the tree in which he was found, which fell around 2010. The grave is located on private land and is not publicly accessible.

Many people have been put forth as Ringo's murderer, including Wyatt Earp, Doc Holliday, O'Rourke, and Buckskin Frank Leslie

The book, I Married Wyatt Earp, supposedly written by Josephine Marcus Earp
, reported that Wyatt Earp and Holliday returned to Arizona to find and kill Ringo. Edited by Glen Boyer, the book claims that Holliday killed Ringo with a rifle shot at a distance, contradicting the coroner's ruling that Ringo's death was a suicide. However, Boyer's book has been discredited as a fraud
that cannot be relied on.
In response to criticism about the book's authenticity, Boyer said the book was not really a first-person account, that he had interpreted Wyatt Earp in Josephine's voice, and admitted that he couldn't produce any documents to vindicate his methods.
Holliday was fighting a court case in Colorado at the time of Ringo's death.
Official records of the District Court of Pueblo County, Colorado indicate that both Doc and his attorney appeared in court there on July 11, 14, and 18, 1882, which, if true, would make it impossible for Holliday to have killed Ringo.
Author Karen Holliday Tanner, in Doc Holliday, A Family Portrait, speculated that Doc may not have been in Pueblo at the time of the court date, citing a writ of habeas corpus issued for him in court on July 11.
She believes that only his attorney may have appeared on his behalf that day, in spite of the wording of a court record that indicated he may have appeared in person—"in propera persona" or "in his own proper person". She cites this as standard legal filler text that does necessarily prove the person was present.
There is no doubt that Holliday arrived in Salida,above photo Colorado on July 7 as reported in a town newspaper. This is 500 miles (800 km) from the site of Ringo's death, six days before the shooting.