Robbie Robertson told writer Rob Bowman, "I had the music in my head for 'The Night They Drove Old Dixie Down' and had no idea what the song was about. I was just humming it and playing these chords, and I liked the chord progression I'd come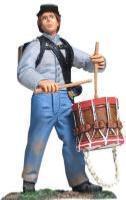 up with. At some point, blurted out of me. Then I went and I did some research and I wrote the lyrics to the song."
"It just seemed to fit in with the combination of flavors in the music and the time period we were dealing with at that time. It was like that record was in sepia tone or something. To this day, people ask me, 'Whatever possessed you to write that song?'
And the answer is, I don't really know; it's the only thing I could think of at the time." (Robertson says the group's resident Southerner, Levon Helm, nixed a verse about Abraham Lincoln. The song's Robert E. Lee reference — more appropriate to Virgil Caine's viewpoint —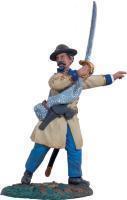 survived.)But that doesn't tell me everything. I seem to recall reading somewhere that Robertson had a conversation with an elderly lady in Tennessee, which formed the basis of the thought process behind the
lyrics and that the "research" that was conducted was actually a collection of memories of stories either Levon or Richardson had heard in various places in the South.
After four years' of arduous service, marked by unsurpassed courage and fortitude, the Army of Northern Virginia has been compelled to yield to overwhelming numbers and resources. I need not tell the survivors of so many hard-fought battles, who have remained steadfast to the last, that I have consented to this result from no distrust of them; but, feeling that valour and devotion could accomplish nothing that could compensate for the loss that would have attended the continuation of the contest, I have determined to avoid the useless sacrifice of those whose past services have endeared them to their countrymen. By the terms of the agreement, officers and men can return to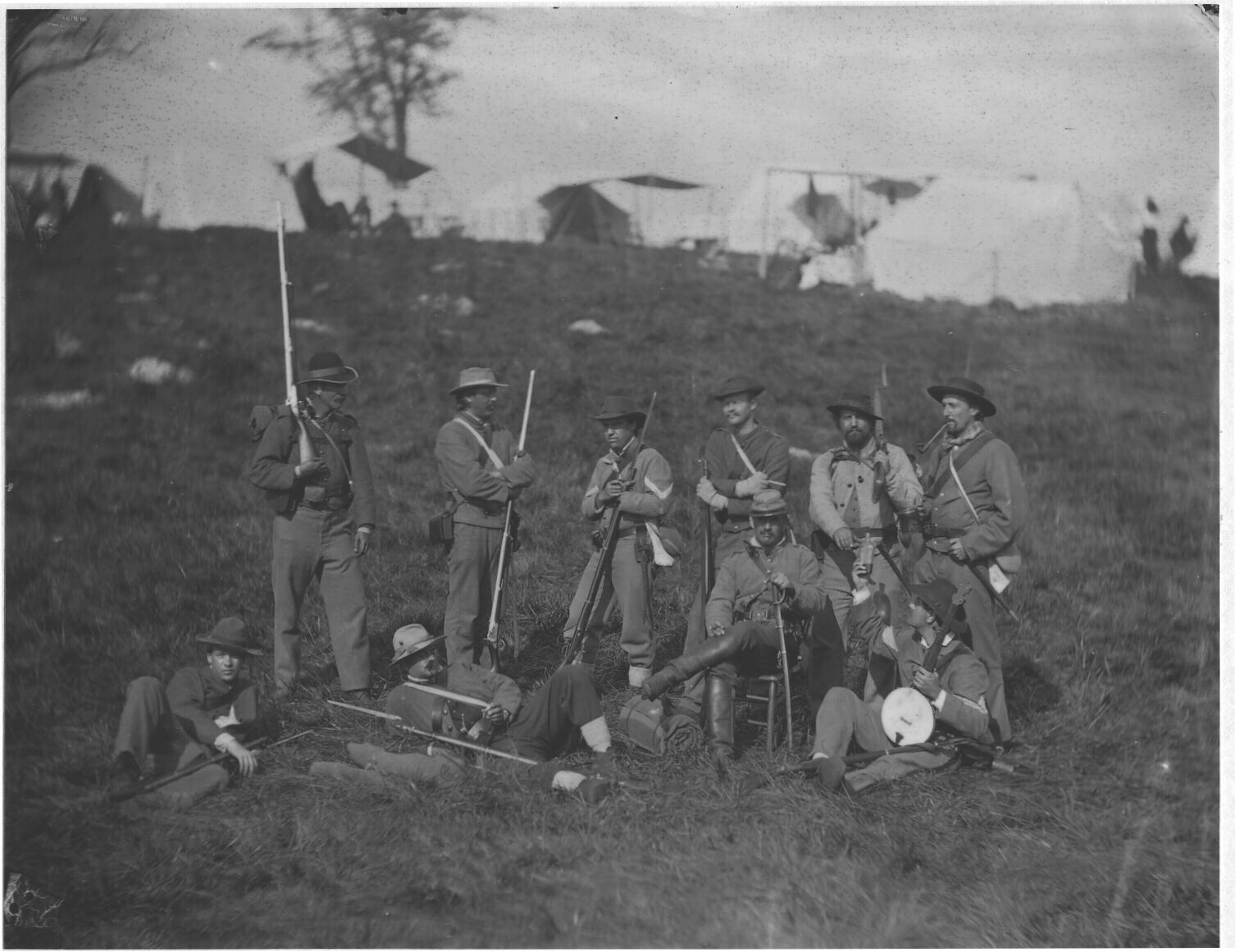 their homes and remain there until exchanged. You will take with you the satisfaction that proceeds from the consciousness of duty faithfully performed; and I earnestly pray that a merciful God will extend to you his blessing and protection. With an increasing admiration of your constancy and devotion to your country, and a grateful remembrance of your kind and generous consideration of myself, I bid you an affectionate farewell. "
Robert E Lees parting goodbye to the greatest army thats ever been put in the field everything considered, the army of North Virginia.
I could deconstruct the song and try to analyze it, but I don't like to do that. As it is, it just speaks to me, the deeper meaning coming out without any close examination of the lyrcis and tune.
But Robertson couldn't say at the time that he wrote the song out of some kind of empathy with the south as he was part of the Woodstock era and so not cool, he thus said it just came to him.I'm wondering what others think of it. Is it a progressive song and has something to say about the challenges Southerners face, elements that would be applicable to our current political, economic, and social climate and even more important a
great black singer like richie havens chose to sing it and his version is the only one that counts, listen to the hysterical Joan Baez version who doesnt even include Stonemans cavalry and you will understand.
The full lyrics, just because:
The Band---The Night They Drove Old Dixie Down
(J. Robbie Robertson)
Virgil Caine is my name and I served on the Danville train
Til Stoneman's cavalry came and tore up the tracks again
In the winter of '65 we were hungry, just barely alive
By May the 10th Richmond had fell, it was a night I remember oh so well.
Chorus:
The night they drove old Dixie down and all the bells were ringing
The night they drove old Dixie down and all the people were singing
They went, Na nana...
Back with my wife in Tennessee when one day she called to me
`Virgil, quick come see, there goes Robert E. Lee'
Now I don't mind choppin' wood and I don't care if the money's no good
Ya take what ya need and leave the rest, but they should never
have taken the very best.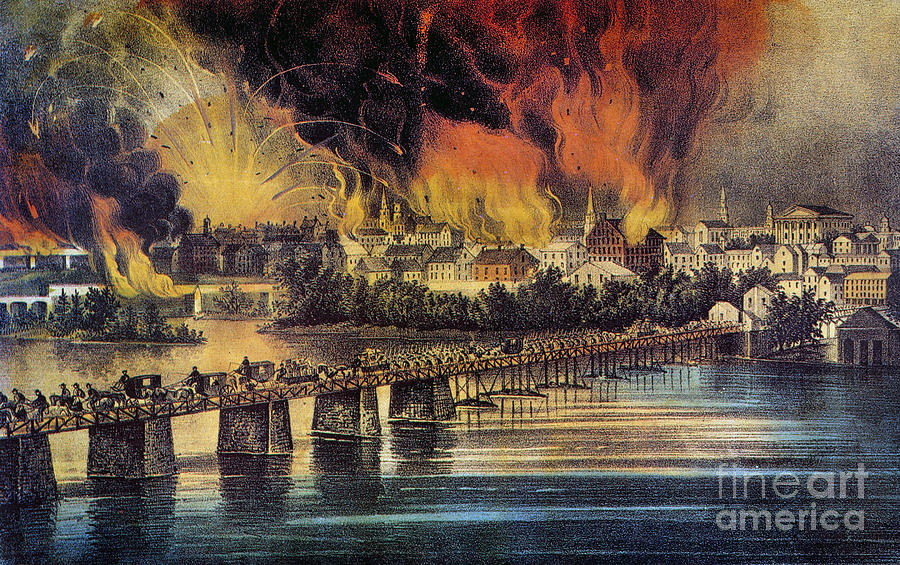 Chorus
Like my father before me I will work the land
Like my brother above me who took a rebel stand
He was just 18, proud and brave, but a Yankee laid him in his grave
I swear by the mud below my feet, you can't raise a Caine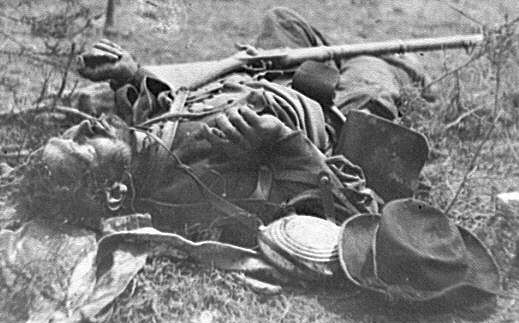 back up when he's in defeat.It touches something deep inside.
The Stoneman of the song led raids into Virginia and North Carolina in 1865, took Salem and other towns, destroyed Moratock Iron Furnace
(a Confederate foundry)
and at Salisbury attempted to free about 1,400 prisoners, but the prisoners had been dispersed by the time he arrived in Salisbury.
In recognition of his service, he was brevetted major general in the regular army.
His command nearly captured Confederate
president Jefferson Davis during his flight from Richmond, Virginia. In June 1865, he was appointed commander of the Department of Tennessee and administered occupied Memphis. The Memphis riots broke out among the still rebellious citizens who were angry at the presence of African-American Federal soldiers in the military government. Stoneman was criticized for inaction and was investigated by a congressional committee, although he was exonerated.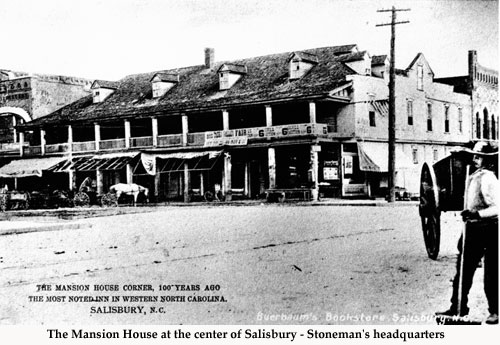 ON BOARD RIVER QUEEN IN POTOMAC RIVER April 23, 1865
I think I must write you a letter, though it may get to you not much before the winter, to tell of the end of our campaign. Monday April 10 is a day worthy of description, because I saw the remains of our great opponent, the Army of Northern Virginia. The General proposed to ride through the Rebel lines to General Grant, who was at Appomattox Court House;
and he took George and myself as aides ; a great chance ! for the rest were not allowed to go, no communication being permitted between the armies. At 10.30 we rode off, and, passing along the stage road, soon got to the picket line, where a row of our men were talking comfortably with an opposite row of theirs. There the General sent me ahead to see some general of theirs who might give us a guide through the lines. I rode a little beyond a wood, and came on several regiments, camped there. The arms were neatly stacked and the well-known battle-flags were planted by the arms. The men, looking tired and indifferent, were grouped here and there. I judged they had nothing to eat, for there was no cooking going on. A mounted officer was shown me as General Field, and to him I applied.
He looked something like Captain Sleeper, but was extremely moody, though he at once said he would ride back himself to General Meade, by whom he was courteously received, which caused him to thaw out considerably. We rode about a mile and then turned off to General Lee's Headquarters, which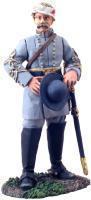 consisted in one fly with a camp-fire in front. I believe he had lost most of his baggage in some of the trains, though his establishment is at all times modest. He had ridden out, but, as we turned down the road again, we met him coming up, with three or four Staff officers. As he rode up General Meade took off his cap and said:
"Good-morning, General." Lee, however, did not recognize him, and, when he found who it was, said: "But what are you doing with all that grey in your beard?" To which Meade promptly replied: "You have to answer for most of it!" Lee is, as all agree, a stately -looking man; tall, erect and strongly built, with a full chest. His hair and closely trimmed beard, though thick, are now nearly white. He has a large and well-shaped head, with a brown, clear eye, of unusual depth. His face is sunburnt and rather florid. In manner he is exceedingly grave and dignified - - this, I believe, he always has; but there was evidently added an extreme depression, which gave him the air of a man who kept up his pride to the last, but who was entirely overwhelmed. From his speech I judge he was inclined to wander in his thoughts. You Would not have recognized a Confederate officer from his dress, which was a blue military overcoat, a high grey hat, and well-brushed riding boots.
As General Meade introduced his two aides, Lee put out his hand and saluted us with all the air of the oldest blood in the world. I did not think, when I left, in 63, for Germantown, that I should ever shake the hand of Robert E. Lee, prisoner of war! He held a long conference with General Meade, while I stood over a fire, with his officers, in the rain. Colonel Marshall, one of his aides, was a very sensible and gentlemanly man, and seemed in good spirits. He told me that, at one time during the retreat, he got no sleep for seventy -two hours, the consequence of which was that his brain did not work at all, or worked all wrong. A quartermaster came up to him and asked by what route he should move his train: to which Marshall replied, in a lucid manner: "Tell the Captain that I should have sent that cane as a present to his baby; but I could not, because the baby turned out to be a girl instead of a boy!" We were talking there together, when there appeared a great oddity an old man, with an angular, much-wrinkled face, and long, thick white hair, brushed a la Calhoun; a pair of silver spectacles and a high felt hat further set off the countenance, while the legs kept up their claim of eccentricity by encasing themselves in grey blankets, tied somewhat in a bandit fashion. The whole made up no less a person than Henry A. Wise, once Governor of the loyal state of Virginia, now Brigadier-General and prisoner of war. By his first wife he is Meade's brother-in-law, and had been sent for to see him. I think he is punished already enough: old, sick, impoverished, a prisoner, with nothing to live for, not even his son, who was killed at Roanoke Island,
he stood there in his old, wet, grey blanket, glad to accept at our hands a pittance of biscuit and coffee, to save him and his Staff from starvation ! While they too talked, I asked General Lee after his son "Roonie," who was about there somewhere. It was the "Last Ditch" indeed! He too is punished enough: living at this moment at Richmond, on the food doled out to him by our government, he gets his ration just like the poorest negro in the place! We left Lee, and kept on through the sad remnants of an army that has its place in history. It would have looked a mighty host, if the ghosts of all its soldiers that now sleep between Gettysburg and Lynchburg could have stood there in the lines, beside the living
.
Robert E. Lee Day
Robert E. Lee day is an unofficial Southern holiday observed on January 19 of each year. The day is a day of remembrance and celebration. Remembrance of a man who gave his utmost for a cause, and put duty, faith, and service above all else. Robert E. Lee day is a day that all Southerners say, "Thank you, General, for all you did." January 19 was Robert E. Lee's Birthday
I always took the song to be about the Civil War and how southerns felt in defeat.
Reading through the words of the song tonight, my first thought was "this is how I feel about the old U.S.A. today." "Ya take what ya need and leave the rest, but they should never have taken the very best." Words to live by.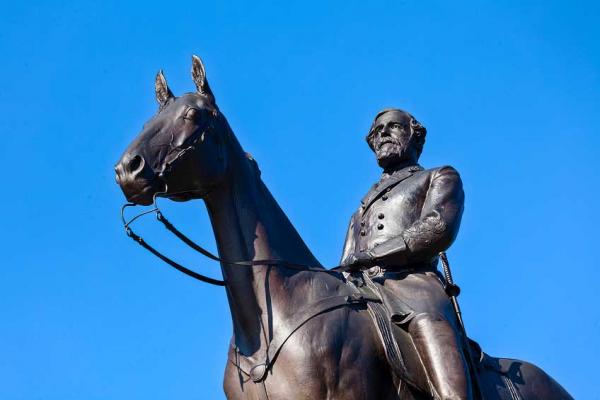 I recently reread "Gone with the Wind" and felt a real kinship with the southerners after the Civil War when the carpetbaggers invaded the South. I was most impressed with how the Georgians dealt with the Yankees. They couldn't defeat them, but they never gave in and accepted the Yankee occupation.
Robertson said "I guess us northerners have a few things to learn from Southerners about Carpetbagger occupations. When I first went down South, I remember that a quite common expression would be,
"Well don't worry, the South's gonna rise again." At one point when I heard it I thought it was kind of a funny statement and then I heard it another time and I was really touched by it. I thought, "God, because I keep hearing this, there's pain here, there is a sadness here." In Americana land, it's a kind of a beautiful sadness