Executions by beheading were considered the least brutal of execution methods and were accorded to important State prisoners or people of noble birth. Various traditions were observed at executions by beheading. A raised platform was built (scaffold) and covered with straw. A minister of the church would be available to offer religious comfort to the victim. The victim would be expected to pay and forgive the executioner. It would be hoped that the headsman completed his job swiftly and with care. Death by beheading with the use of the axe could be a terrifying prospect. The executioners often took several blows before the head was finally severed. If the executioner' axe was sharp and his aim was true, beheading was quick and relatively painless. If the instrument was blunt, the axeman inexperienced or careless, then the execution might take several strokes to sever the head. This was certainly the case in the execution by beheading of the brave Countess of Salisbury who died on 27th May 1541
. Margaret Pole, Countess of Salisbury was dragged to the block, but refused to lay her head on the block.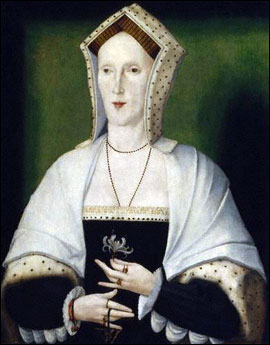 She was forced down and struggled. The inexperienced executioner made a gash in her shoulder rather than her neck. She leapt from the block and was chased by the executioner, with his axe. She was struck eleven times before she died. There were 150 witnesses to her execution. She was 68 years of age. The condemned prisoners was usually given the opportunity to address the spectators - with the sovereign's permission. The speeches given at this terrible time were made with the knowledge that the victim's family would suffer should the victim anger the King or Queen any further.