When Germans, Americans, Italians or Belgians think of World War I aviation, the first names that come to their minds are usually their highest-scoring fighter pilots — Manfred von Richthofen, Eddie Rickenbacker, Francesco Baracca
and Willy Coppens.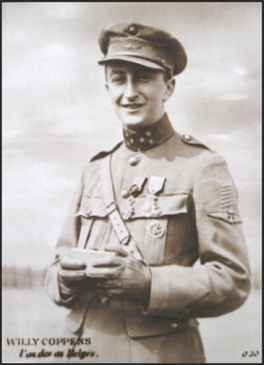 However, while the French acknowledge René Fonck
as their ace of aces, it is for their second-ranking ace, Georges Guynemer, that they reserve the greater fame and affection.

The difference is largely a matter of personal impression. Fonck, though the higher scorer, with 75 confirmed victories, was a self-serving braggart who rubbed his comrades the wrong way. He further tarnished his image postwar by failing in a 1926 transatlantic attempt and being suspected of collaboration with France's German occupiers during World War II.
The Frenchman
in contrast, eschewed fame while devoting all his energy to fighting for his country from the earliest days of air-to-air combat. Perhaps just as important, he died in battle, achieving national martyrdom and an immortality that Fonck was denied — partly because he had survived.
René Paul Fonck (27 March 1894–18 June 1953) was a French aviator who ended the First World War as the top Allied fighter ace. He received confirmation for 75 victories (72 solo and three shared) [1] out of 142 claims[2]. Taking into account his probable claims, Fonck's final tally could conceivably be nearer 100 or above. He was made an Officer of the Legion of Honor in 1918 and later a Commander of the Legion of Honor after the war.