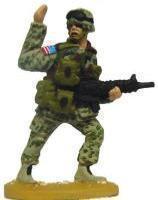 PATROL BASE SALAAM BAZAAR, Afghanistan — Company L Marines weren't on the ground six hours when the welcome they'd expected came screaming in. A barrage of heavy rounds, possibly from a recoilless rifle or mortar, slammed into the ring of not-yet-filled Hesco barriers that made up their new desert base.
That was May 16. A little more than a week later, Patrol Base Salaam Bazaar is still austere, but fully operational.
w
Situated along a strategic route that coalition forces are eager to wrest from Taliban control, the base will enable 3rd Battalion, 2nd Marine Regiment to shore up gains made in Now Zad, where most fighting has ceased, and connect that district's commercial and government center to that of neighboring Musa Qala and the rest of Helmand province.(above WILSON EDWARD Models)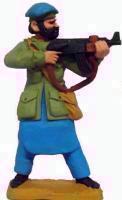 h
(After the WILSON EDWARD figures are Dunkins models from the USA)
The insurgents are fighting hard to keep that from happening. Locals don't yet appear supportive of the plan either.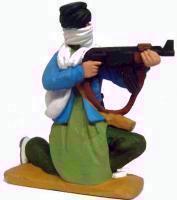 That apparent lack of support likely stems from the Marines' proximity to the illegal local bazaar after which their patrol base is named. The bazaar is a key market for the region's poppy crops, which are a major source of Taliban financing. Though illegal, poppies cover about half of Musa Qala's cultivated land and an even greater portion of neighboring Now Zad's.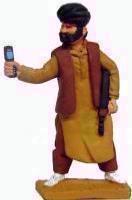 As a Marine convoy sent to resupply the base rolled through a neighboring village Thursday, a boy on the side of the road, maybe 10 years old, held up an imaginary AK-47 and sprayed pretend hot lead.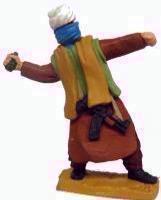 The Taliban's response to the Marines' presence has been far more malicious.
"Every day, someone's taking contact," said Sgt. Philip Schrock, a Marine team leader.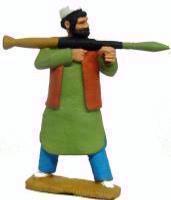 "It's usually toward the evening, sometime after 1600; that's usually I guess [when] they're done farming. It's not too hot. That's when they like to come out.